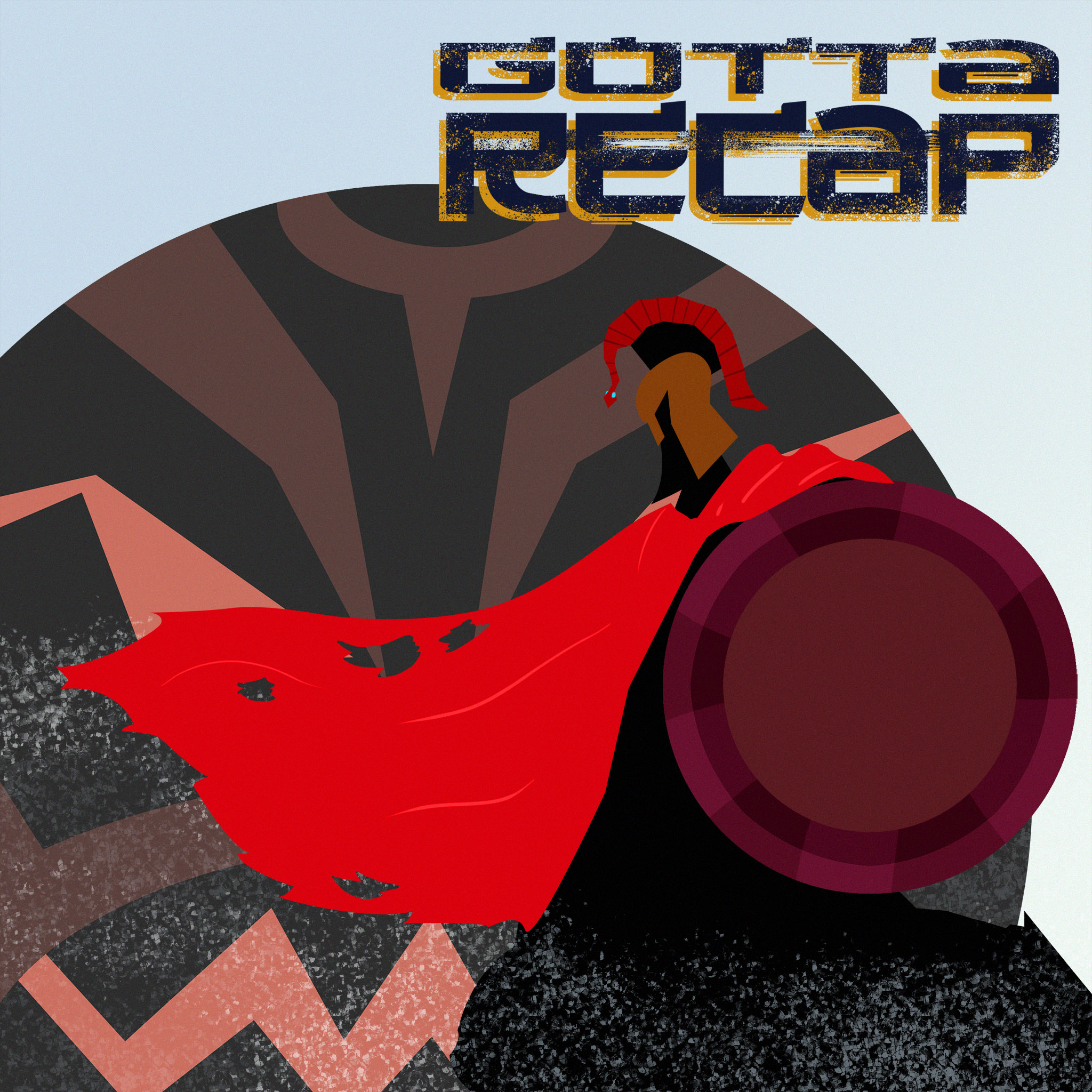 Have you ever seen the movie "300"? No? Alright, take a break from reading this episode description and go knock that bad boy out.
Alright, welcome back. What did you think? Hope you liked it, because this week Jack does pretty much the same thing. It's weird! But good!
Special thanks to Jake Lester for our theme song. Brendan does our artwork- find him on Instagram.
Follow us: Twitter, Facebook, Instagram
Have a question or comment about the show? Email us at gottarecap@gmail.com and we may read your message on a future episode.