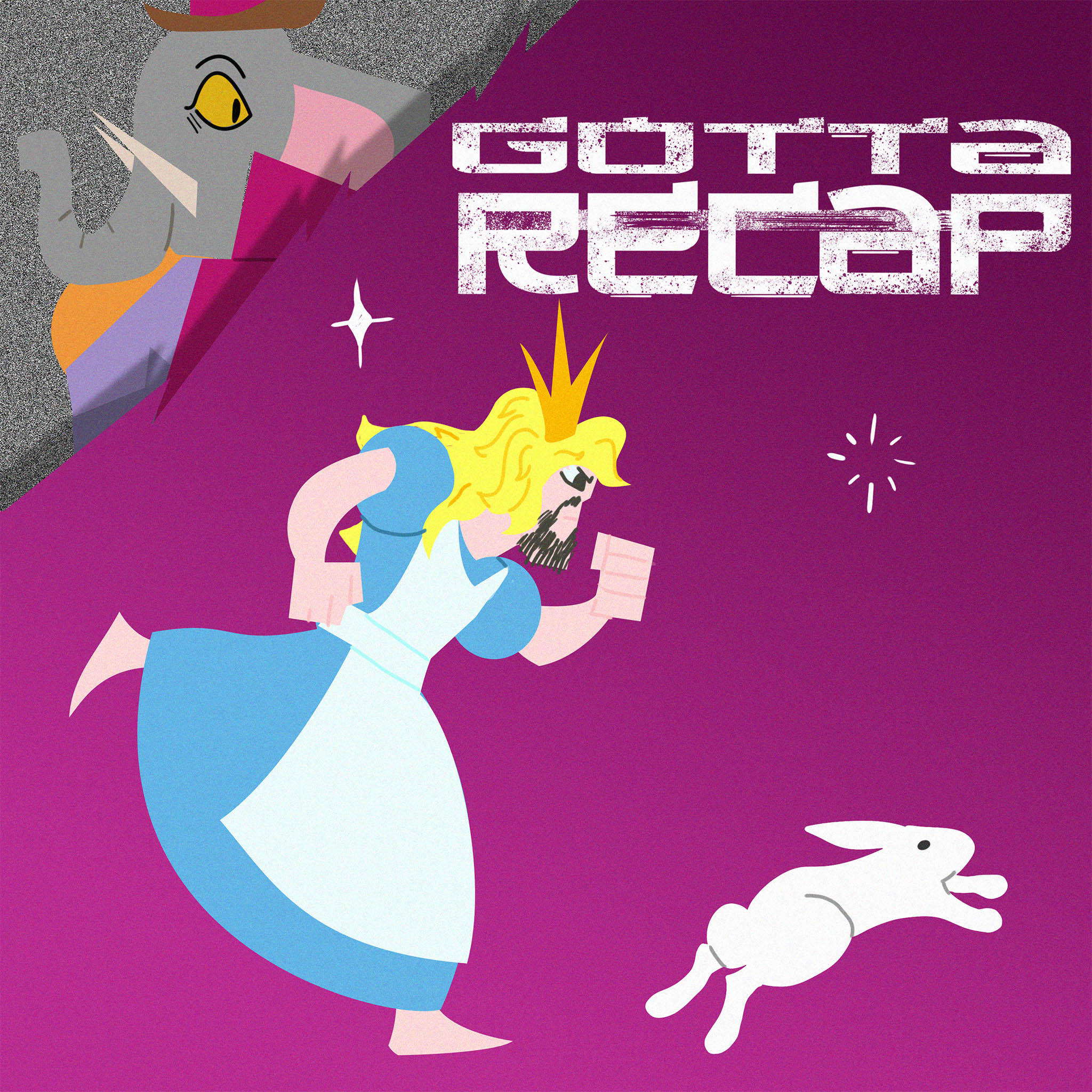 Mushroom madness! When a thief swipes Jack's clothes, he chases it into a rabbit hole and finds himself naked and afraid in a strange land. Will he apprehend this bandit and cover up his buff bod? Do Nick and Brendan know enough about Alice in Wonderland to speak on this episode authoritatively? Let's find out together!
Special thanks to Jake Lester for our theme song. Brendan does our artwork- find him on Instagram.
Follow us: Twitter, Facebook, Instagram
Have a question or comment about the show? Email us at gottarecap@gmail.com and we may read your message on a future episode.